Essential Molecular Biology - 'Hands on' Laboratory Course, 22th edition - Information for international participants
Last Updated: Monday, 28 November 2022
Print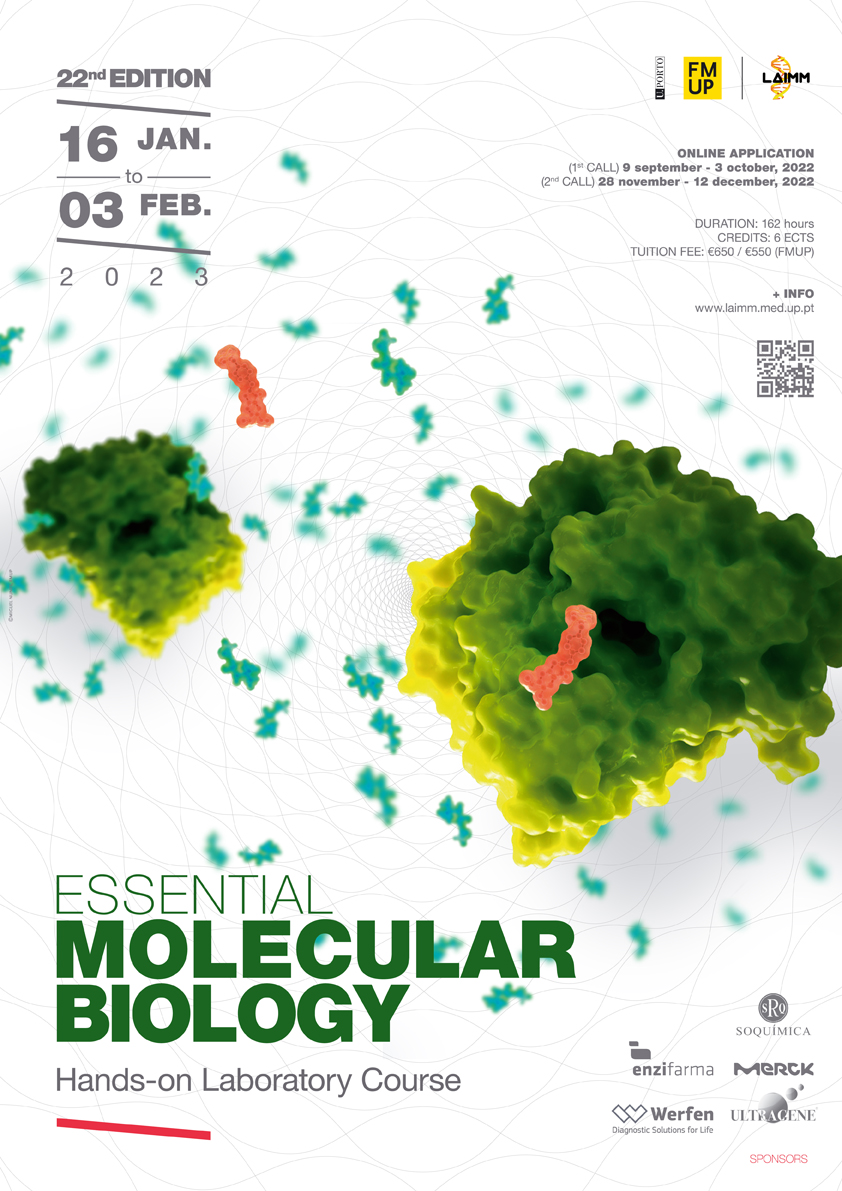 Page 3 of 4
Information for international participants
Tuition fees
Tuition fees cover tuition and all necessary course-related materials. Meals and accommodation are not included.
Accommodation
As stated, the Course does not provide accommodation. However, foreign participants looking for affordable lodging are encouraged to submit an application to the University Accommodation Services (Social Service of the University of Porto - SASUP). SASUP provide accommodation in 6 Residence Halls across Porto, offering single or shared bedrooms with private bath. The Paranhos Residence Hall is particularly convenient: it's located about 10 minutes walk from the venue. 
A lodging application form should be filled, signed and sent to us upon successful application to the course. We will forward the application to SASUP on your behalf and will inform you of the outcome and, if successful, about the details of the reservation. Accommodation fees are to be paid directly to the Accommodation Services after arrival. 
VISA requirements
Non-European Union nationals will need a Visa to enter the EU Schengen Area / Portugal to attend the course. Please note that the process of Visa obtention can be lengthy. To avoid disappointment and disruption of plans, you should deal with the matter promptly. We have had several participants needing Visas to attend previous editions, thus we have become quite aware of how important it is doing it in a timely manner. Thus, for international applicants needing a Visa we strongly recommend the application is submitted in the 1st call as there will be sufficient time to procure the Visa. Second call applications are discouraged since the time-frame is too tight for Visa obtention. 
Upon successful application an invitation letter will be provided to initiate the Visa process. Following successful application to the course a certificate of application and, if applicable, a lodging reservation letter (from SASUP) will be provided.